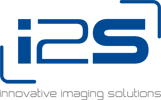 Limb v1.0.1 release notes - What's new !
LIMB 1.0.1 WHAT's NEW! 14/02/2015 Features New theme available. Limb Processing connection. New API keys for security. New management for Arabic language document. Improvements Iconographic display. Automatic image creation from PDF import. Automatic delete of uploaded PDF. Bug Fixes Image viewer improvement. Wrong display order of characters in viewer text display with Arabic language. Various crashes and bugs were fixed
Read more
Published on

2015-02-14 17:47:00
Categories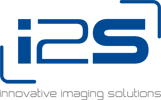 Limb v3.3.1 release notes - What's new !
LIMB 3.3.1 WHAT's NEW! 03/12/2019 Features New trash system for items, cms pages, articles and exhibitions New back office menu New geo location for items based on bulkaction New back office moderation system for user account creation Back office double authentication with SMS Image comparator Import history Task priority manager LimbGallery analytics Viewer : new download module Viewer : share module Viewer : can create custom module JP2 management Improvements New …
Read more
Published on

2019-12-10 16:05:00
Categories
Showing 1-2 of 2 records.